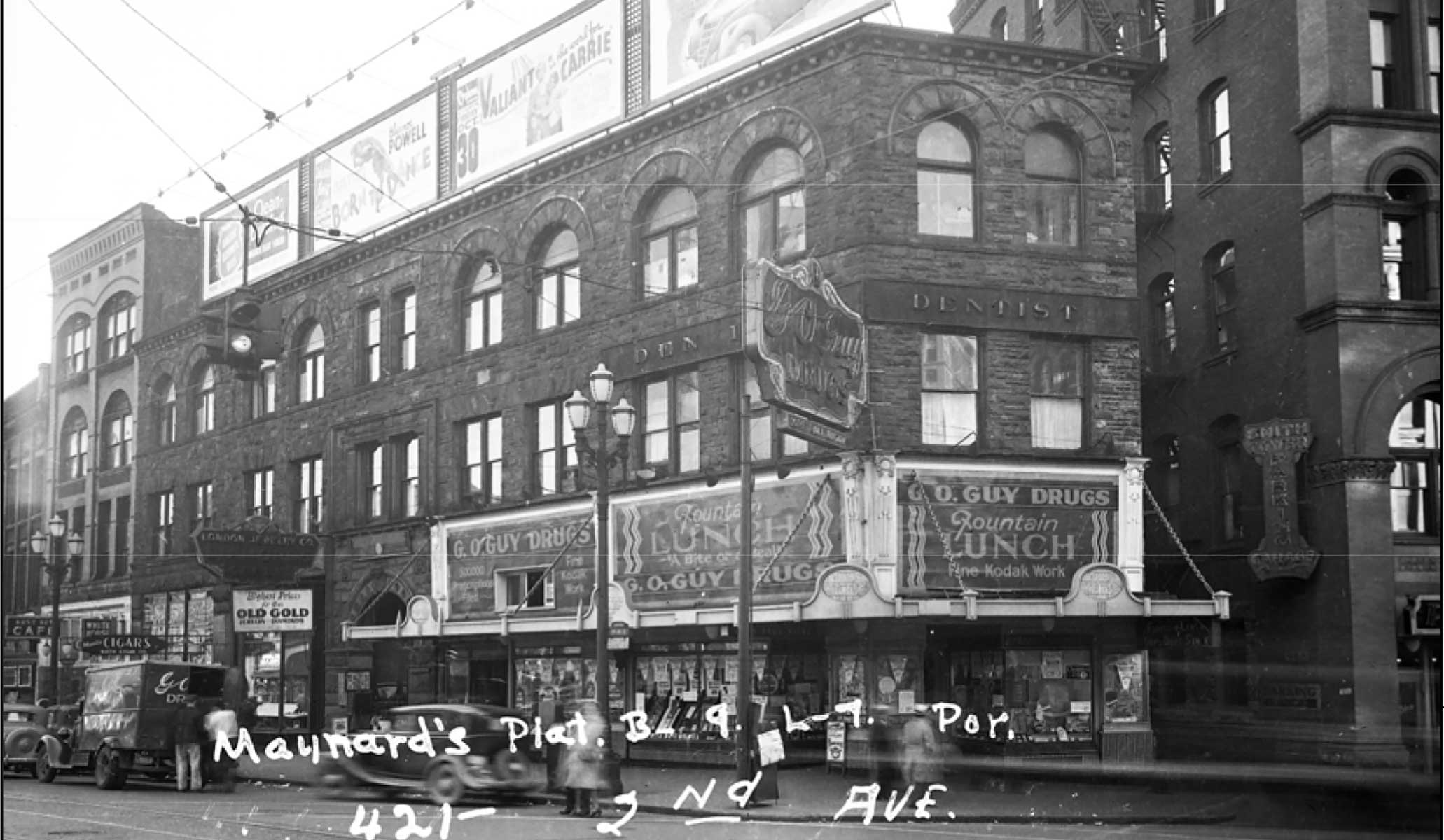 Metropole Hotel
holding a triangular site across from the Smith Tower, the Metropole building was constructed in the 1880s.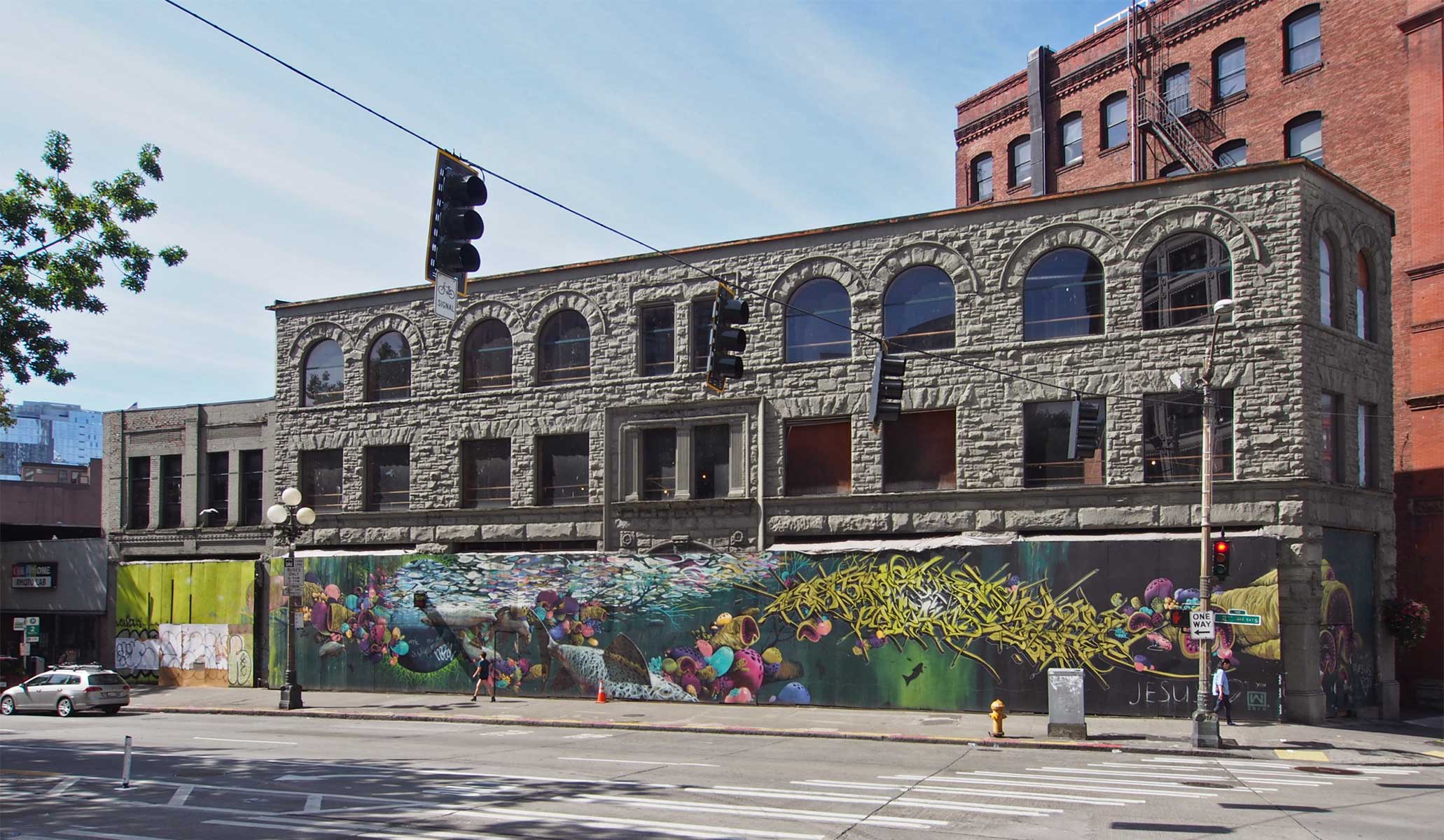 Metropole Hotel
the Metropole currently stands vacant in Pioneer Square, with its exquisite sandstone façade awaiting careful restoration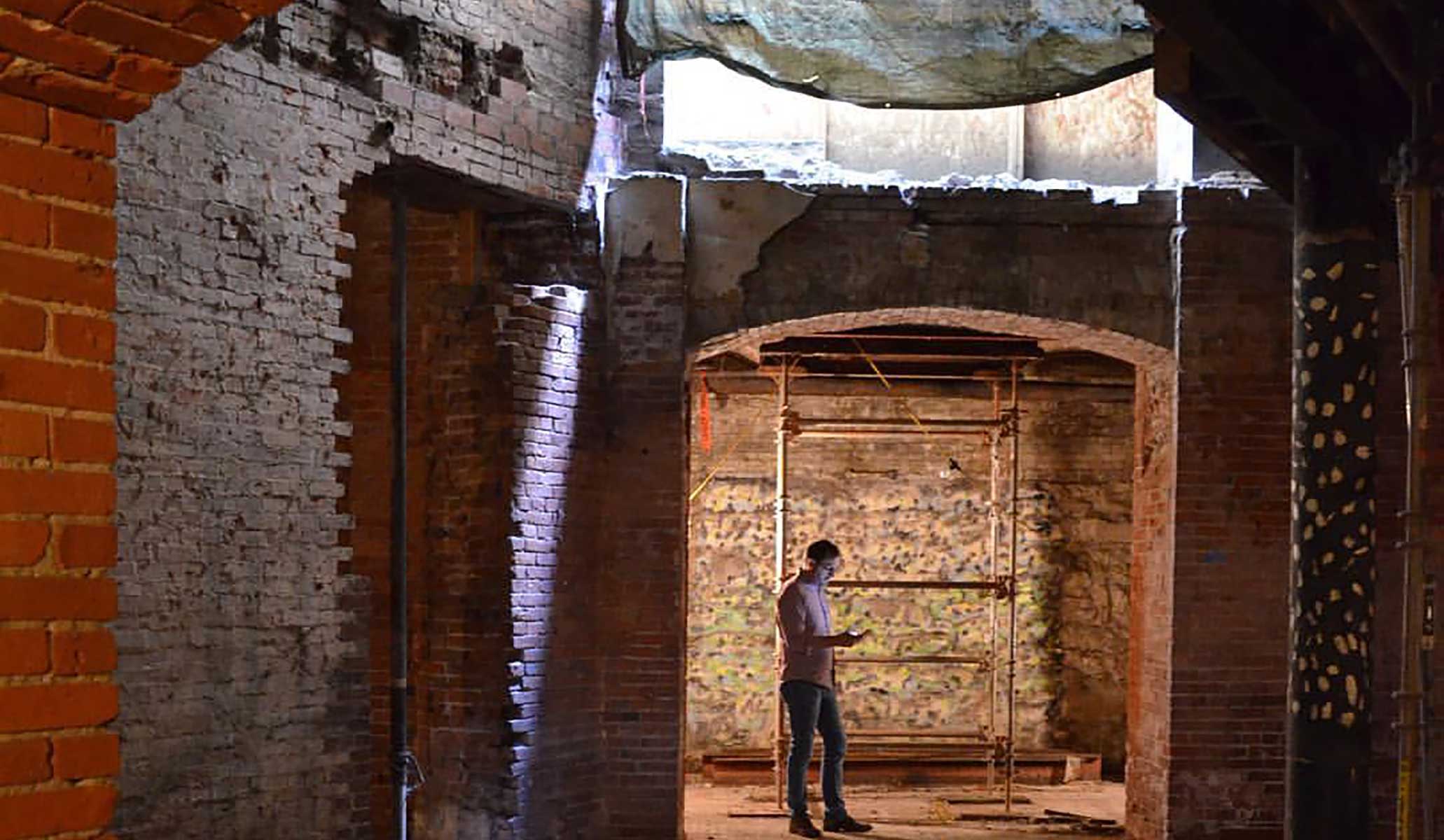 Metropole Hotel
abandoned partway into a 2007 renovation, the underground floor of the Metropole awaits revitalization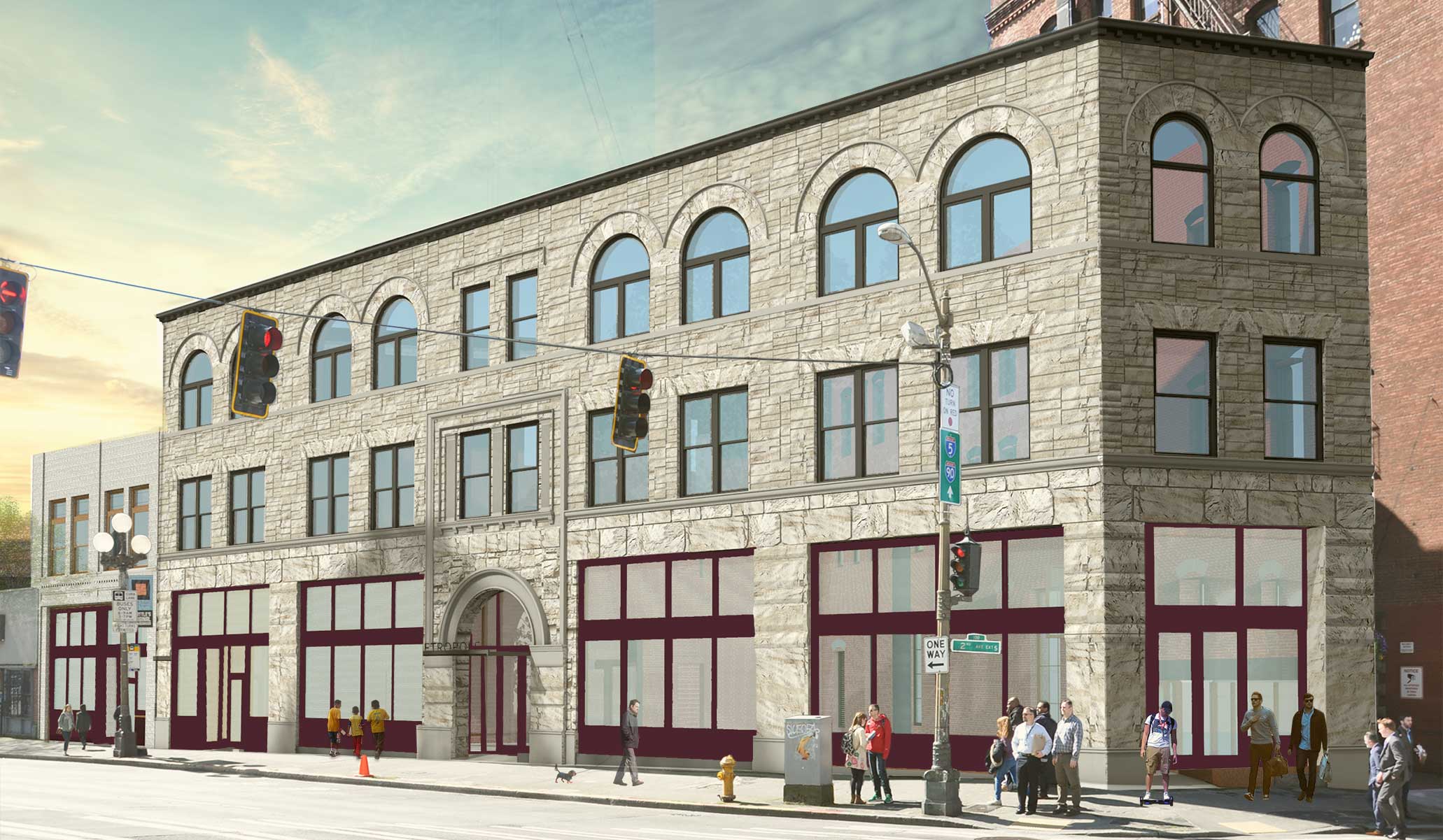 Metropole Hotel
the renovated Metropole creates retail and restaurant space at street level with hotel rooms above
Location Seattle, WA
Client Seneca Ventures
Metropole Hotel
The Metropole Hotel is a three-story flatiron building located in Pioneer Square across the street from Seattle's historic Smith Tower. Built in 1890 and damaged by a fire in 2007, the Metropole has been vacant for almost a decade. This project completely renovates the building, creating a 36-room boutique hotel on the upper floors, a restaurant, retail, and hotel lobby on the street level, and bar and music venue in the basement. The project also includes careful restoration of the load-bearing sandstone and brick façade.
The project design complies with the requirements of the Pioneer Square Preservation Board and the National Park Service Certified Rehabilitation program. Construction starts in spring 2017.
A BuildingWork project.   contemporary photos © BuildingWork